Thanks to grateful residents Paul and Joanne Prager, the 557 women and men who serve as State Troopers Easton Barracks, Sheriff and Police officers, EMS, and in all seven of the County's volunteer fire departments will receive a Bluepoint Hospitality gift card valued at $100. A token of gratitude to those who come running in our most vulnerable moments, the cards will be good for a dedicatory period of June 18th to July 4th, 2022.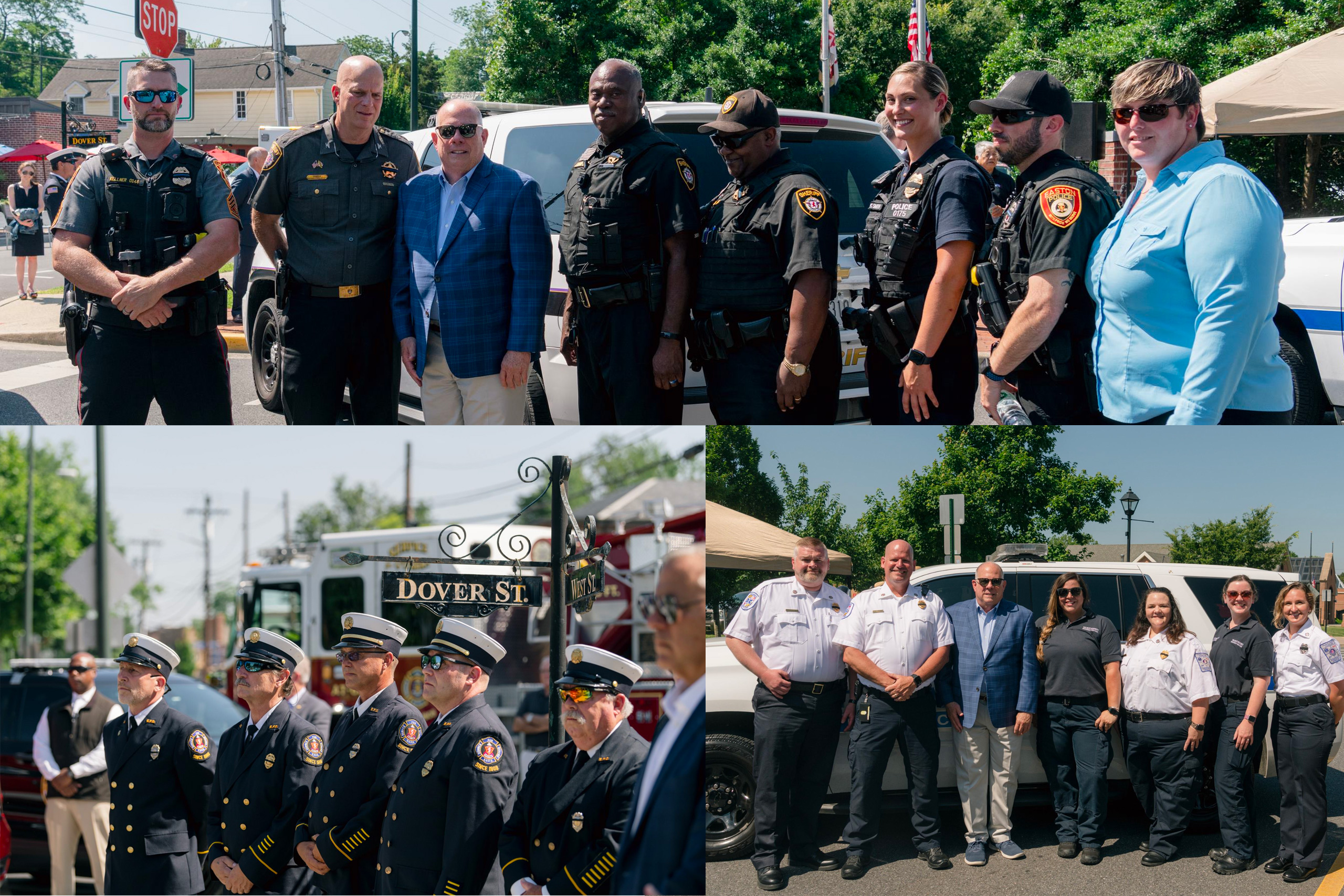 With the intention of growing the annual celebration into a widespread community initiative, Bluepoint Hospitality welcomes fellow Talbot County merchants to join in on the festivities. Many business owners have jumped at the opportunity, offering discounted or complimentary goods and services in their retail shops, restaurants, and wellness venues (see below).
First Responders may also enjoy special deals at the following shops & restaurants:
Doc's Downtown Grille & Sunset Grille: 20% off food & beverage
Dwelling and Design: 15% off purchase
Easton Acupuncture: free acupuncture session ($90 value)
Easton Carriage Tours: 15% discount on carriage rides
Elizabeth Claire Salon: 50% off haircut
Hunter's Tavern/Terrasse Spa: 15% off (Sun – Thurs)
Hummingbird Inn: 10% stay at the Inn
Ivy Café: 10% off and a $10 giftcard
Legal Assets: 20% off food and beverage
An Optical Galleria: 20% off
Out of the Fire: 10% off food & beverage
Shearer the Jeweler: 15% off purchase
Studio B Art Gallery: $25 off any purchase
Tiger Lily: 10% off food & beverage
Tradewhims: 20% off purchase
The Mercantile: gift with purchase
The Washington Street Pub: 20% food and beverage
Windswept Clothiers: 25% off full price merchandise
Albright's Gun Shop: 20% discount on all items except guns & ammo; 5% off guns; 10% off ammo

Program dates 6/18/22 – 7/4/22 unless otherwise noted.

Questions or for more detail, please contact business directly. Retailers may require proof of service.